Welcome To St. Mary's Parish in Taylorville
We are very excited for our Parish Fiesta coming up soon! Please join us for a wonderful weekend of food, games, prizes and community!!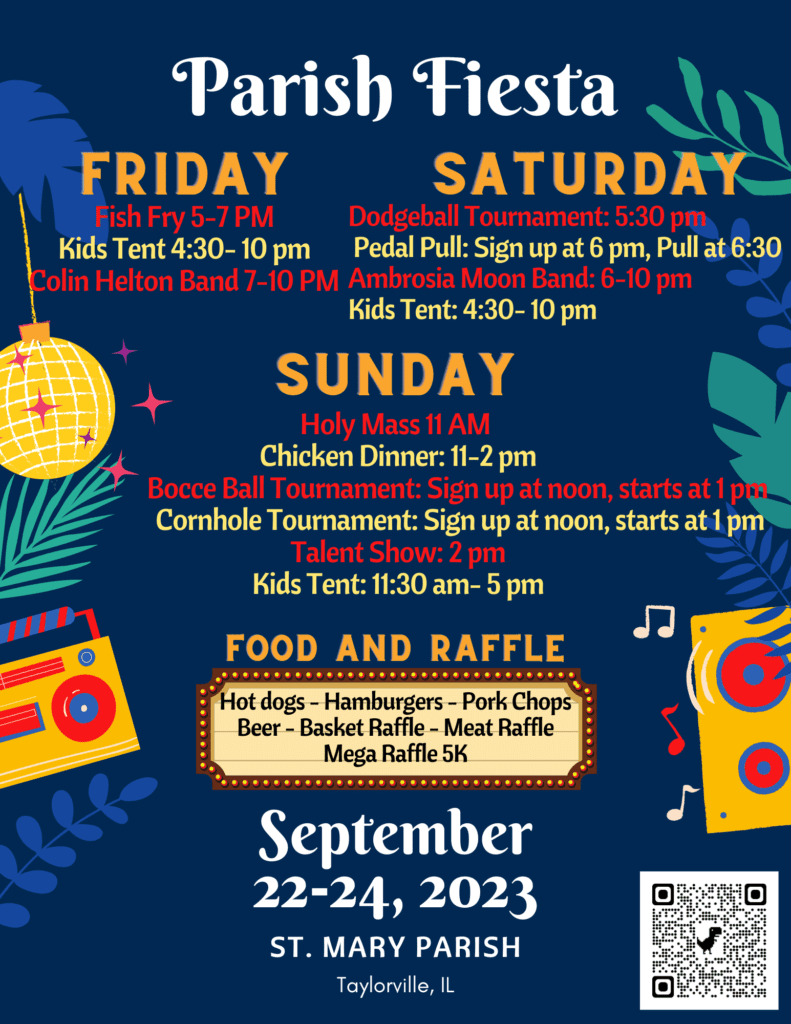 We can still use some volunteer help for dinner and events. For any members of the parish who can find some time to support our event, please click the button below and sign-up for any time slots that still need help. Thank you!